We have been a leading organization in the medical Education market for 7+ years. With specialist expertise in medical education for India and abroad. The company gives medical guidance to those who are seeking top-class assistance for their higher studies in the same domain. We provide NEET counseling assistance and help you to get the best medical college for your NEET score.
We have a passionate team of enthusiastic and experienced counselors who have extensive knowledge of NEET counseling in various states & they also analyze NEET cut-offs and patterns with their expertise. We also provide you with detailed information about the Govt. and Private medical colleges in India & abroad, their admission procedure, cut-offs, fee structure, circulars, latest updates and notification etc.
Our teams are working hard to furnish authentic information about the country and foreign medical universities. We conduct our surveys and dispatch our teams to personally visit the several foreign medical universities, unlike many abroad consultancies. What we recommend is solely based on our own experiences and research. From providing you holistic information about medical colleges to providing you with a Medical seat in India or Abroad, we will be supporting you in the entire journey. We have expertise in empowering.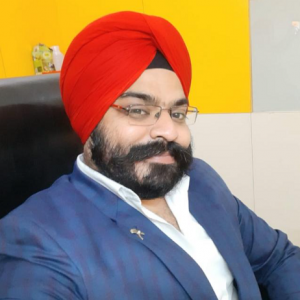 Gurpreet Singh Walia

Director
Gagandeep Walia

Managing Director/CEO